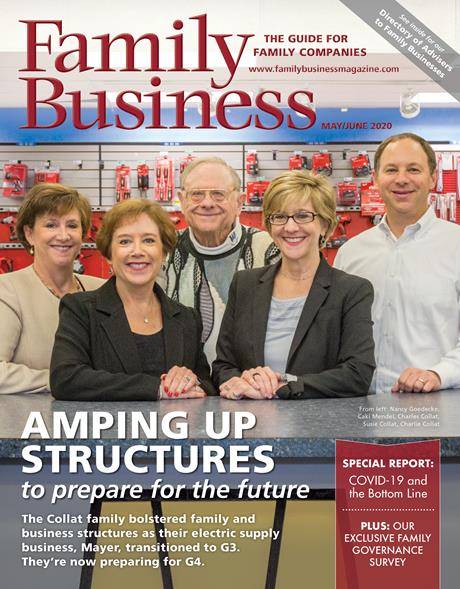 The COVID-19 pandemic has abruptly changed the economic environment for many, and family businesses are certainly not immune to dealing with the uncertainties that nearly all businesses now have to address. However, a recent article published in the May/June 2020 issue of Family Business Magazine highlights some of the ways that family businesses may be in a better position to respond, and even thrive, through a potential recession given their historically conservative approach to capital and risk, and the lessons learned through past economic cycles endured during long-term, generational ownership.
Jim Murphy, Managing Partner at Belden Hill Partners, contributed to the article Family Strategies to Deploy in Tough Times, discussing the ways that family businesses can appropriately manage capital during uncertain times. Jim discusses how family business can curtail growth-oriented capital expenditures during low-revenue growth periods as a way to preserve cash for other operational needs. Additionally, he discusses having open dialogue with lending sources in order to minimize "surprises" with respect to company financials, and to inquire about securing access to additional bank financing, such as expanding a line of credit, to ensure sufficient liquidity.
While the course of action selected will vary among family businesses based on their individual circumstances, preserving cash, being decisive about cost-cutting, and maintaining access to appropriate levels of capital are all areas that are wise to focus on in the coming months and quarters in order to maximize business performance, and be in a position to take advantage of potential growth opportunities that less-prepared competitors may not have the ability to pursue.
See the enclosed PDF for the full article, or to view the full May/June 2020 issue of Family Business Magazine, visit www.familybusinessmagazine.com.